By focusing its efforts on natural farming methods such as permaculture, agroecology and agroforestry, The Ivory Foundation contributes to the fight against undernutrition particularly among vulnerable communities, mostly in Africa. It supports innovative approaches to promote sustainable agriculture that can produce long-term livelihood and that is accessible to the greatest number of people. The preservation of the environment is also at the heart of its activities, as well as research and experimentation in the field of ecology and biodiversity.
► Learn more about this program
The Ivory Foundation supports initiatives to ensure a healthy and balanced diet for all and encourages the consumption of local and traditional products. It is also committed to help access to care, such as, for pregnant women and babies in remote rural areas in Africa. It supports organizations helping people living with HIV/AIDS in the most affected regions. In France it supports initiatives for end-of-live care in the hospital.
► Learn more about this program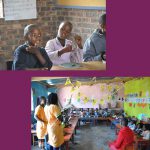 The Ivory Foundation implements programs to promote access to education and training. In Africa, programs consist mainly of the teaching of natural farming methods to improve the food security of the most vulnerable communities. In schools, it encourages the establishment of educational demonstration gardens, designed to teach how to grow vegetables with water thrifty but effective practices, and always in respect of the land and people.
► Learn more about this program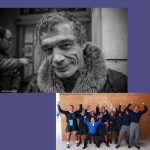 The Ivory Foundation provides support to the homeless and to children and women in precarious situations, particularly in France. Through partnerships with organizations and institutions, it promotes professional rehabilitation and the learning of French. It also supports initiatives in favor of young people from difficult neighborhoods.