The Ivory Foundation supports 'Pallia Aide' an association working in the Palliative Care Unit of the Archet 1 Hospital in Nice.

This association aims to provide support to the palliative care teams for the benefit of patients and their families.
This support may be in the form of human or material assistance, and activities aiming to promote palliative approach (in institutions and at home) and an easier access to knowledge for the patients, professionals, volunteers and the general public.
-A half-time nurse is at the service of patients, families and friends, working closely with the health care team.
-Special attention is given to improving the well-being of patients on a daily basis: decoration of rooms, purchase of computer equipment, pleasure food (ice creams, sorbets, gourmet coffees …), bathroom equipped with SPA, financing of intervention of a socio-beautician and a hairdresser, organization of birthdays …
–Every Friday, an aperitif that is served in the rooms as well as in the family room.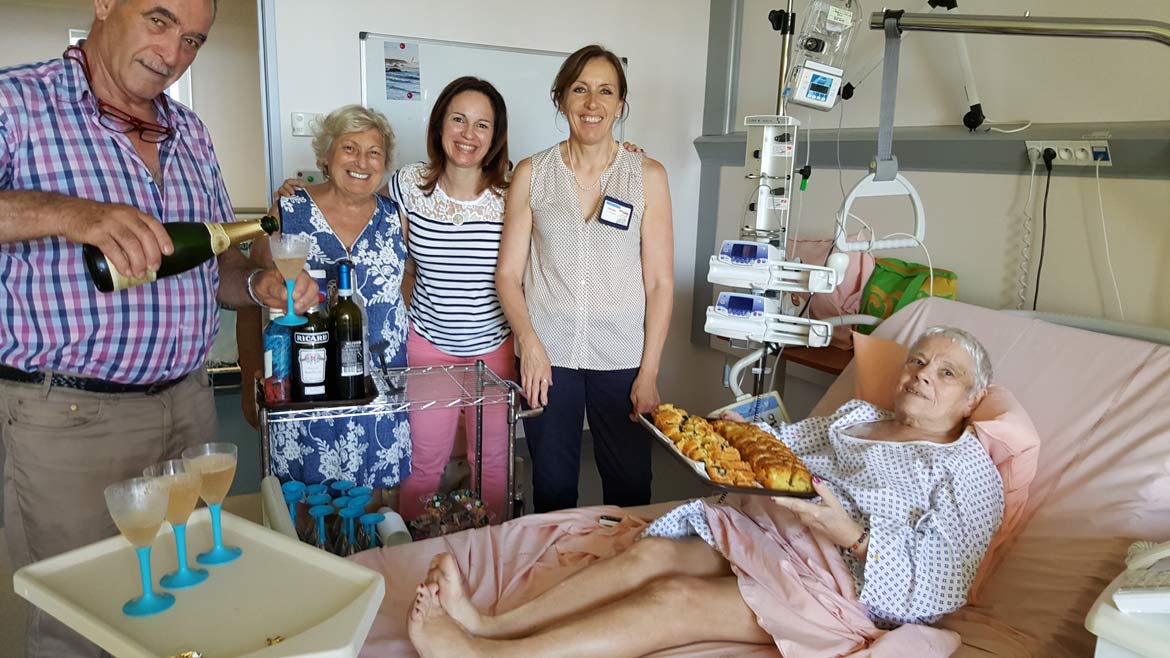 "I look forward to this moment since Monday …"

– Cooking and / or pastry workshops are also regularly organized, in general, on Friday afternoons in order to be able to taste the achievements in the evening as an aperitif. The good smell that spreads in the service restores the desire to eat …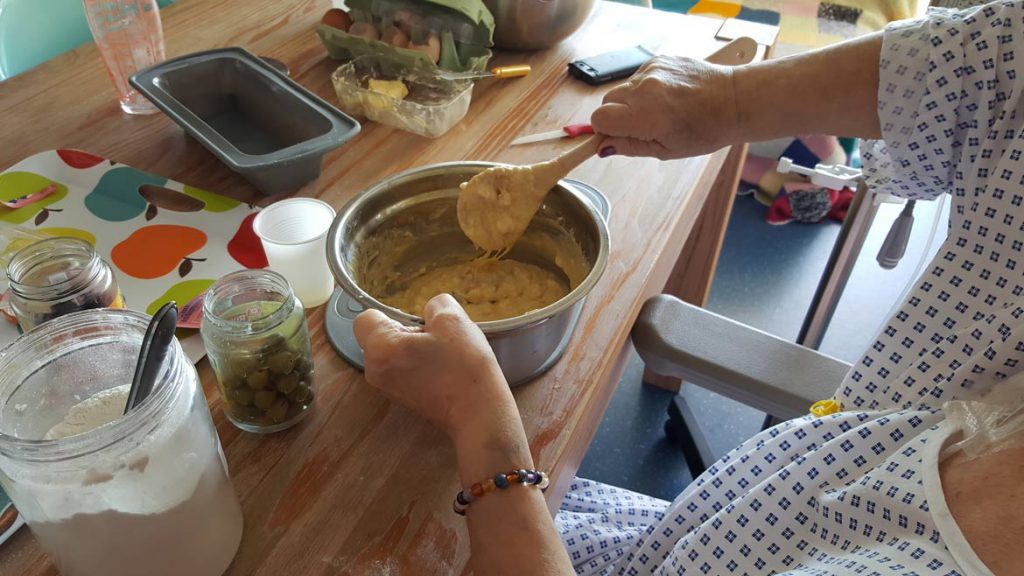 -Musicians are regularly involved in the service, playing from room to room, to the delight of patients, families and staff.
Visual artists also organise workshops.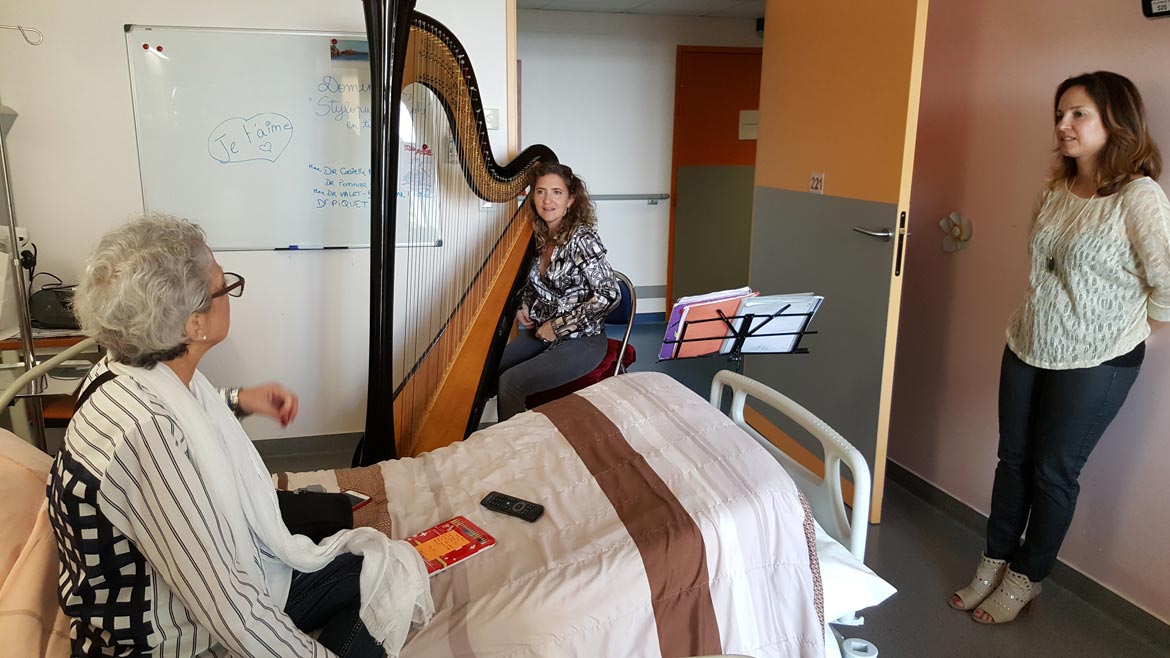 -Each room is decorated for a Christmas Event with families, festive trays are prepared for each patient. If a patient wishes to celebrate Christmas with his family, the association will decorate and prepare a large room.
-A therapeutic garden adjacent to the palliative care unit was inaugurated in June 2017. This garden allows patients (bed and / or wheelchair), families, but also staff, to relax.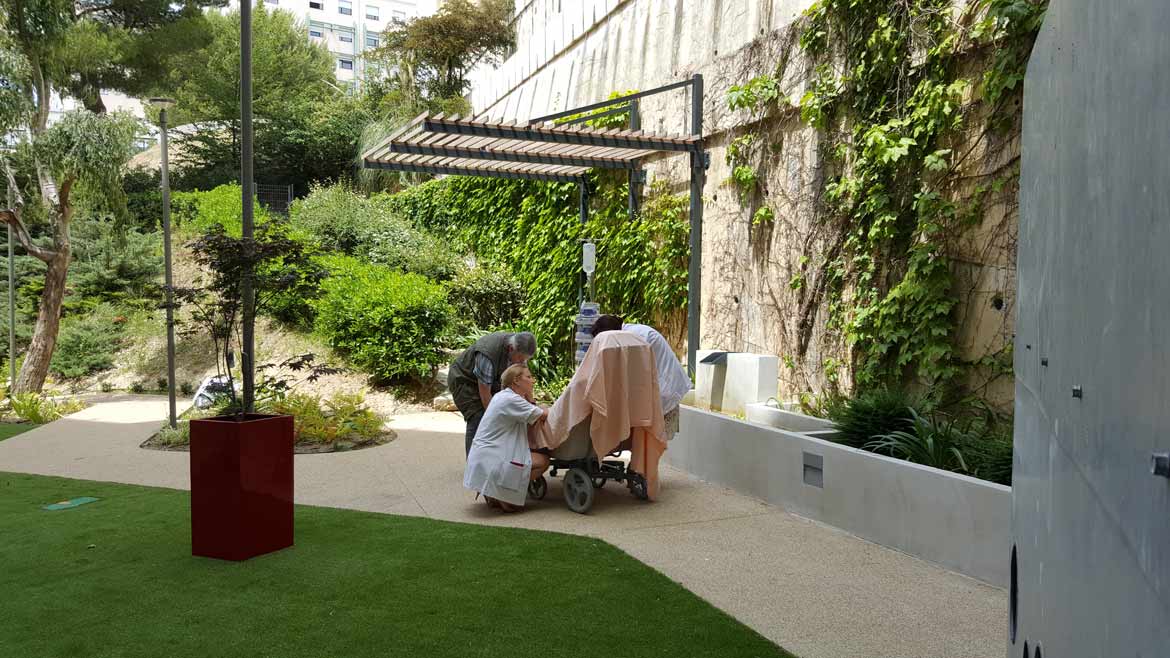 -The association contributes finally to the organization of trainings for the caregivers and support of the research in palliative care.